Recently, cinema has become one of my main passions. I'm gradually becoming more of a cinephile, but I'm still not all the way there, so this list is far from complete or definite. This list, I must make clear, is a
personal
selection from what I've encountered and what I've liked the most. Other directors I will be looking into this year are Ingmar Bergman, Tarkovsky, Jean Renoir, Sam Fuller, Eisenstein, Louis Malle and many, many more. I'm rather pissed off at LOVEFILM as they were extremely reliable last year, but they're not sending me the Tarkovsky movies I want to watch..... Anyway, here's the list...
----------------------------
10

Psycho
Written by Joseph Stepfano and Samuel A. Taylor; Directed by Alfred Hitchcock
No matter how endlessly emulated or talked-about, you can never escape the sheer brilliance of
that
shower scene and the scintillating Bernard Hermann score... The neurotic protagonist is brilliant and disturbing, and Hitchcock's psychological revelations towards the end of the film are subtly suggested throughout the rest of the film.
9

The Producers



Written and directed by Mel Brooks
Mel Brooks insists that the horrors of the holocaust can be meliorated and alleviated through comedy and satire. He may be right, considering how downright hilarious the song-and-dance 'Springtime for Hitler' routine is. An accountant and a producer realise that they can make more money with a flop than a hit, but if backfires! The script they chose eulogizing Hitler turns out to be a monster hit! Along with
The Big Lebowski
and Brooks' even sillier outing
Blazing Saddles
, this is a film I know entirely off by heart.
8

The Second Heimat



Written and directed by Edgar Reitz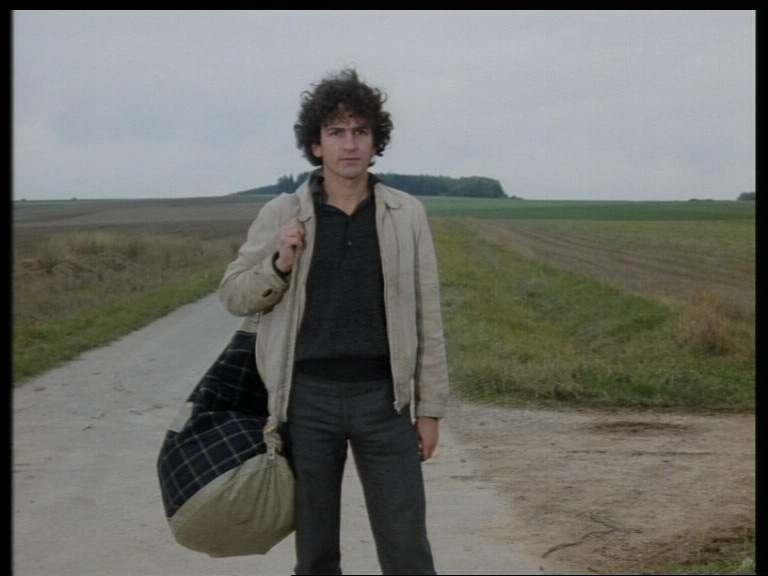 Recently reviewed in my blog, this film has the claim of being the longest picture ever made - clocking in at about 25 hours. But you can also digest it in its television format which is divided across 13 episodes. Set from 1960 until 1970, it follows the young musical prodigy Hermann trying to pursue a career as a composer, meeting several characters in his university studies. The film, like its predecessor, alternates from black and white to colour to achieve a lush and unprecedented artistic effect.
7

The Big Lebowski



Written and directed by Joel Coen and Ethan Coen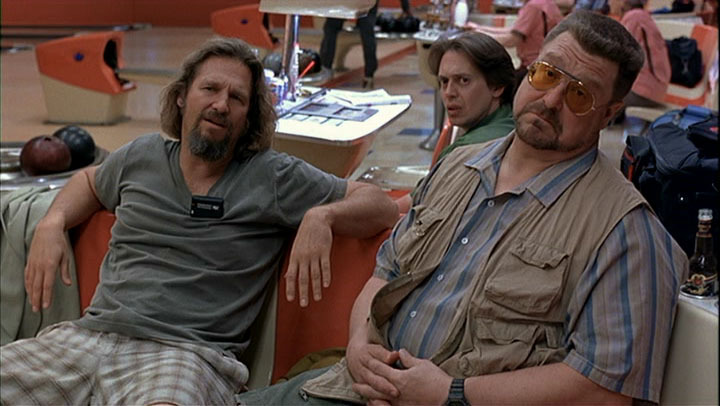 Endlessly watchable, this film follows the life of ageing hippie Jeff 'The Dude' Lebowski who, after getting his rug soiled by some goons, embarks on Chandler-esque plot roughly ignited by the hostage of a pornographic actress by some nihilists, and so much more which is, frankly, confusing and irrelevant. But this film is meant to be confusing, and the underlying storyline is merely a pretext for the highly charismatic central characters to interact. The Coens splice everything in their signature style: Chandler, post-modernism, dream sequences and so much more. A cult classic.
6

Bicycle Thieves


Written by Vittorio De Sica, Cesare Zavattini, Suso Cecchi D'Amico, Gerardo Guerrieri, Oreste Biancoli and Adolfo Franci; Directed by Vittorio De Sica
One of the central films of Italian Neo-realist cinema, this a truly heart-wrenching portrait of poverty and a struggle to survive. Using amateur actors, it is greatly involving and deeply moving. It is no surprise that the Academy Awards felt compelled to award it with 'Outstanding foreign film' seven years before the existence of the category.
5

A Man Escaped

Written and directed by Robert Bresson
Quiet, sparse, contemplative, minimalist.... You know the ending by its title and everything else that occurs in the film, but Bresson manages to overwhelm the viewer with a magnificently restrained style... not to mention the sublime Mozart score.
4

Aguirre, The Wrath of God

Written and directed by Werner Herzog


Herzog's riches achievement, this is a hectic journey into the heart of darkness. Aguirre is a crazed obsessive searching for a futile, doomed quest neither he nor any of his followers are capable of obtaining. Not only is it astonishing to look at in terms of framing, but this is the most important film starring the unforgettable narcissist Klaus Kinsky.
3

Alphaville

Written and directed by Jean-Luc Godard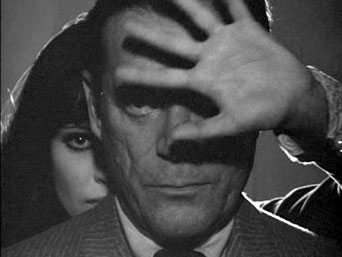 Lemmy Caution enters the topsy-turvy world of Alphaville, where everything is seemingly different. The concept of the individual has been lost, and anyone speaking up is murdered in strange ways. Also, dictionaries are bibles, love is replaced by sensuality, women are bar-coded and words are replaced.... Far stranger than anything in
1984
. There are allusions to everything under the sun, although these can go over your head and won't hinder the enjoyment of the film. The best segments from the film are often the confrontations the protagonist has with
Alpha 60
, a computer which gives Borgesian monologues about time and space.
2

Blue Velvet


Written and directed by David Lynch
This is a film which shows the underlying darkness fervidly thriving beneath the superficial calmness and tranquility of suburbia. The gateway into this underworld is a severed ear...

1

2001: A Space Odyssey

Written by Stanley Kubrick and Arthur C. Clarke; Directed by Stanley Kubrick


Astounding sets that awe the viewer as much now as they did in 1969; astounding classical music, both modern and romantic; an astounding ending which is open to interpretation; and the monolith.... This is far more than a mere science fiction movie, this is
dazzling
.
Runners-up:
Pulp Fiction
by Quentin Tarantino;
Branded to Kill
by Seijun Suzuki;
A Clockwork Orange
by Stanley Kubrick;
Citizen Kane
by Orson Welles;
Annie Hall
by Woody Allen;
The Discreet Charm of the Bourgeoisie
by Luis Bunuel;
Videodrome
by David Cronenberg;
Vivre Sa Vie
by Jean-Luc Godard;
Barton Fink
by the Coen Brothers.
-------------
For some fucked up reason, I can't get the font I want when I list the directors for each film... It appears correctly when I type it up as a draft here, but when I post it it keeps fucking up! Frustrating....